Girl Force - It's Time to Embrace It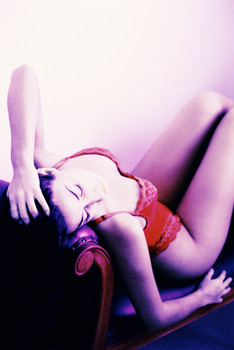 There is no question that women have moved forward in the world. Just a few decades ago, the hope for most women has been that they will be raised by nice father and marry men who will treat them like children – pampered children, but children nonetheless. However, the number of women in top CEO positions – and those who are heads of state or hold important roles in state government – shows us that women can definitely achieve great heights in this world.
Yet, there are places in the world where women have few choices – or none at all. In this world where so many of us have so many opportunities, it's important to realize that there are millions of girls and women who are sold into slavery or forced into war. There are women whose children are ripped from their arms and sold to the highest bidder and women who work long hours in bad conditions for a fraction of what a man would earn in her place.
A fashion Web site may seem a strange place to talk about the plight of women, but there's no question that beauty is a quest for women the world over. It's in our genes to seek beauty and to create it. It's how we're wired.
Our common bond of all things beautiful can remind us of our sisters in other places. A dress with a tribal flair calls to mind our girlfriends in Africa, and a kimono sleeve is reminiscent of our friends in Japan. Jeans with an edge have that American casual feeling, while a dainty dress speaks of an English garden party. Italy's knitwear is revered the world over (it's possible to find all these pieces online from Glamway24.com). All of the lovely things we live with are based on someone's culture, someone's craft.
Beautiful things come from everywhere. Embrace beauty and create as much of it as you can. Speak out about ugliness.
Who knows? Maybe someday we'll win the battle.