Speak to us, Jennifer: cover-girl semiotics is big business and can make or break a magazine. But what are the stars' images saying—and to whom?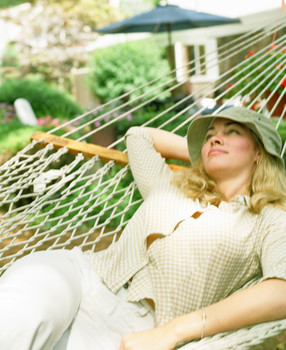 What does Jennifer Aniston say to you? If the most detail you can summon up is "choppy hair, Friends, Brad Pitt", you're probably not a member of the magazine-buying public. Aniston is cover-girl magic; put her on the front of your title, and she'll speak to your readers on a wealth of finely nuanced and bestselling levels--or so editors and publishers hope. From her podgy-to-pert transformation pre-Friends, via her poor-little-rich-girl to sassy-single-mother character Rachel, up through Brad Pitt (the Hollywood god she married in real life) and the bitter-sweet finale of their separation, Aniston ticks all the right boxes. Accessible yet inspiring, sexy yet friendly, she shifts magazines like few other celebrities, which is why hers was the face chosen to launch the give-away preview edition of the Emap group's new venture, the weekly glossy magazine Grazia.
Cover-girl semiotics is big business. In the case of Grazia, [pounds sterling]16m is riding on getting the signals right. The subtle register of identification, aspiration, idle curiosity and mild titillation sounded by a famous face and body is what editors lie awake fretting about at night. That is what makes readers pick up their magazine and not someone else's--or so the industry wisdom goes.
It's a finely tuned business. Don't run away with the idea that Sarah Jessica Parker, for instance, would do the same job as Jennifer Aniston. Oh no. To the trained eye, SJP is a little too Manolo and Manhattan and, whatever her considerable appeal, she doesn't do girl-next-door. Any fool can tell the difference between smouldering siren (Liz Hurley) and wife material (Kate Winslet), but can you distinguish between types of chilly blonde? The magazine-buying public apparently can. Gwyneth Paltrow transmits a macrobiotic/highly strung/movie aristocracy vibe which is strangely unappealing, though we have warmed to her a little since she married a Brit and had a baby. Cate Blanchett is a kooky/private/serious jolie-laide, but we rather like her for her Aussie lack of pretension. Compare approachable blondes; this month Red magazine has put Charlize Theron on the cover because, explains its new celebrity director, Rosie Nixon, "She's a very happy, self-assured type of person, she's turned 30 this year, and her career continues to go from strength to strength." Or Kate Hudson, who graces the cover of New Woman, and always sells magazines because, well, she's petite and adorable and Goldie Hawn's daughter.
For magazines whose chief aim it is to have the babe-licious flavour of the month styled, shot and photoshopped to perfection on their cover, choosing a star is just the start. On many mags it is one person's whole job to bring down the big beasts of the celebrity jungle and haul them back to the office in triumph. Like war, the position is both highly stressful and unutterably tedious. After many, many late-night phone calls to LA to speak to someone's snippy agent and reams of grovelling e-mails offering copy and photo approval, plus the services of a high-end snapper, in return for exclusivity (or even a simple "yes"), the news may come down the wires. "We've got Catherine Zeta-Jones?" Hallelujah. Notthat your troubles are over. "Agents have a lot of power," says InStyle's editor, Louise Chunn. "And people don't always play the game according to the rules. Jennifer Lopez was once on the cover of Glamour and Elle and InStyle all in the same month. But what can you do? The agents point out we are using their client's image to sell magazines, and it's hard to argue any different."
Diana, Princess of Wales, sold more magazines than any other celebrity before or since, as Vicki Woods, who edited Harpers & Queen in the Nineties, remembers. "If you couldn't get Diana you'd get a Diana-alike--all dropped chin and potent, engaging eyes. Magazines are sold by blondes who look attractive in a non-thrusting, unaggressive manner. Enormous amounts of teeth are generally not a good thing."
Diana and the supermodels share responsibility for the celebrity cover. It's weird to think now that not so long ago cover girls were more or less anonymous models. Even five years ago, "real people" rarely made it on to Vogue's cover; even film stars have flaws, and high fashion doesn't tolerate imperfection. Now models are celebrities, and Vogue can have the best of both worlds. Kate Moss is right for Vogue, says its editor, Alexandra Shulman, because she is "one of the most beautiful women in this country and probably the most famous model of today. That she is recognised world wide is important for sales." For readers, the back-story of sex and drugs gives the "Teflon-coated angel" apparently eternal cool. (Moss is also the choice for Grazia's official launch issue, out last Tuesday. You can't argue with a safe bet.)
It seems that cover girls (and this month's crop includes Paris Hilton, Kylie Minogue and Sophie Dahl) are now about more than just "face value", as Nixon puts it. If we don't take a cover girl at "face value", how do we take her? What "calls out to the reader from the news-stands", believes Nixon, is her inner quality, the things that make her "healthy and glowing, radiant, happy and secure". Happy and secure? Now there's an illusion, surely, greater than any manufactured by computer wizardry.