The 20 women who will decide this election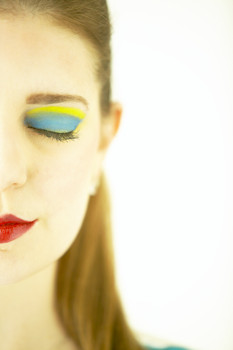 These are the 20 most politically influential women in the British media today. What do we mean by influence? When deciding the rankings, we kept coming back to the idea of political clout. These women have the ability to affect the outcome of the election. Many have a year-round effect on policy-making at Westminster as well as on public opinion.
Our New Stateswoman panel--Peter Wilby, John Kampfner and Amanda Platell--made some tough calls. Notable omissions include Julia Hobsbawm, Sarah Montague, Dame Marjorie Scardino, the Sunday Mirror editor Tina Weaver, Guardian Weekend editor Katharine Viner and Evening Standard deputy editor Anne McElvoy. And if it were more about popularity than political influence, we might have included the newsreaders Fiona Bruce and Kirsty Young.
Rebekah Wade, editor, the Sun
Why? First female editor of the Sun (appointed 2003). Ex-editor, News of the World. Fan of new Labour, friend of Cherie and the royal family
Soundbite: "Women are significantly under-represented in newspapers, even though they make up almost half the readers."
Polly Toynbee, Guardian columnist and broadcaster
Why? Conscience of the left. Winner, three Press Awards. Commentator of the year, What the Papers Say (1997)
[ILLUSTRATION OMITTED]
Soundbite: "Though it may put more pennies into Rothermere's filthy coffers, I urge any Labour supporter considering withholding their vote to read the Mail avidly until election day."
[ILLUSTRATION OMITTED]
Helen Boaden, director, BBC News
Why? First woman to be appointed BBC head of current affairs. Former controller of Radio 4
Soundbite: "I think it is always dangerous to get into a bunker mentality whatever the issue [and] not just about Gilligan, Hutton--about anything."
Kirsty Wark, presenter, Newsnight (BBC2)
Why? Newsnight presenter since 1993. Her production company IWC is one of the most successful independents in the UK. Self-confessed "soft left"
Soundbite: "You must have a sense of priorities. You just want to be able to say I was a half-decent mother rather than I did a great outside broadcast from Northern Ireland."
[ILLUSTRATION OMITTED]
[ILLUSTRATION OMITTED]
Veronica Wadley, editor, London Evening Standard
Why? Former deputy editor, Daily Mail. Arch-enemy of Ken Livingstone, London mayor. Hugely influential as editor of the only London-wide paper
Soundbite: "One of the things that you learn as an editor is that most people can take umbrage at the most peculiar things."
Jana Bennett, director of television, BBC
Why? Overall responsibility for all BBC TV channels. Sits on the BBC executive board of management
Soundbite: "People who express highly controversial views are welcome on the BBC but they cannot be presenters of a news, current affairs or topical discussion programme."
[ILLUSTRATION OMITTED]
Melanie Phillips, columnist, Daily Mail
Why? Conscience of Middle England. Joined the Guardian in 1977; worked on the Observer and Sunday Times before joining the Mail (2001)
Soundbite: "The tragedy of our times is that, at a time of national danger, we are governed by politicians so patently inadequate they are neither trusted nor believed."
Yasmin Alibhai-Brown, columnist, the Independent
Why? The only non-white female columnist on a European broadsheet. Regular panel member on BBC1's Question Time. MBE in 2001 for services to journalism
Soundbite: "Labour behaves as if it has won already, and there is a moral imperative ensuring that no other party ever takes power."
Liz Forgan, chair, Scott Trust (which owns the Guardian Media Group)
Why? Former editor of the Guardian women's pages. A founding commissioning editor at Channel 4 and former managing director of BBC Radio
Soundbite: "The BBC, for all its faults, is a glory of British life."
Dawn Airev, managing director, Sky Networks
Why? Former chief executive of Channel 5. Controls a budget of [pounds sterling]550m at Sky. Tipped to become the first female director general of the BBC
Soundbite: "A job at the very top in television is more than a career; it's a lifestyle decision, and not every woman is able to make that choice."
[ILLUSTRATION OMITTED]
Jenni Murray, broadcaster
Why? Powerful interviewer, former Today programme presenter. Has presented Woman's Hour since 1987; OBE for radio broadcasting (1999)
Soundbite: "I wish more women's magazines would do what Woman's Hour does. I don't mean to overblow our trumpet, but we can do the fashion and the cooking and we also do the hard-hitting political stuff--and women like it."
Martha Kearney, political editor, Newsnight
Why? Formerly presenter on Today and Panorama; presents Woman's Hour. Recently made a film for Newsnight on Gordon Brown
Soundbite: "For Kremlinologists of the Brown-Blair relationship, there are certainly some interesting coded messages beyond the intriguing fact of a chancellor ranging quite so widely in the first place--he laughs when I suggest this is 'Brownism'".
[ILLUSTRATION OMITTED]
Patience Wheatcroft, business and City editor, the Times
Why? With the Times since 1997. Writes a daily column for the City pages. Widely touted as next editor of the Daily Telegraph
Soundbite: "The Prime Minister is putting himself about so much that shoppers will probably not be surprised to find him glad-handing the queue at the supermarket this weekend or interrupting a quiet evening drink at the local pub."
Sarah Sands, deputy editor/Saturday editor, Daily Telegraph
Why? Responsible for making the paper more appealing to women and younger readers. Rare audience with Cherie Blair for the Saturday Telegraph Magazine
Soundbite: "The constant talk of the women's vote in the election is nonsense."
Alice Miles, columnist, the Times
Why? Widely regarded as equally influential with readers and politicians. Former comment editor at the Times
Soundbite: "People's overall impression of the NHS nationally has risen sharply over the past year, while their personal experience of it is still improving bit by bit. Labour is winning the war of public perception."
Rachel Sylvester, assistant editor (politics), Daily Telegraph
Why? Stirred up the Brown-Blair controversy and Peter Mandelson's ire with a controversial story in 2001. Former political editor of the Independent on Sunday
Soundbite: "In 2005, the government is more like Tracey Emin's unmade bed, shuffling messily towards the twilight zone."
[ILLUSTRATION OMITTED]
Mary Ann Sieghart, assistant editor, the Times
Why? Self-proclaimed neutral fan of "modernisers" in both Tory and Labour parties; cheerleader of the Third Way
Soundbite: "I adore elections. It's the run-up to them I can't bear."
Georgina Henry, deputy editor, the Guardian
Why? Joined the Guardian in 1989; ex-deputy features and media editor
Soundbite: "The so-called black hole in education funding ... is the government's responsibility and the government cannot duck it."
Jackie Ashely, political commentator, the Guardian
Why? Key interviewer and columnist. Married to Andrew Marr, the BBC political editor
Soundbite: "Huge numbers of once-natural Labour voters genuinely dislike the party. Women are falling away."
Gaby Hinsliff, political editor, the Observer
Why? Ex-Daily Mail. Fiercely intelligent: rigorously fair reputation
Soundbite: "The future [of politics] may not necessarily be female: but it is increasingly feminine."